H

ow to

N

avigate

South Florida

Commercial Leasing

for New & Expanding Business Owners
Since 2020 and the start of the pandemic a surge of new businesses and the new normal have transformed the commercial real estate industry. During this Great Resignation, employees have left the corporate world to answer their calling and create businesses that match their niche.
According to the Census Bureau, more than 4.4 million new businesses were created in the U.S. during 2020 — the highest total on record. For reference, a  24.3% increase from 2019 and 51.0% higher than the 2010-19 average. Half a million new businesses were started in January 2021, alone. Data sourced by Salesforce
With this growth comes the high demand for retail storefronts, boutique office space, shared or co-working spaces, and residential homes that accommodate private office areas and workshops.
If you are among this group flocking to the South Florida market to expand your company, here are a few tips to learn how to navigate leasing the space that's right for you.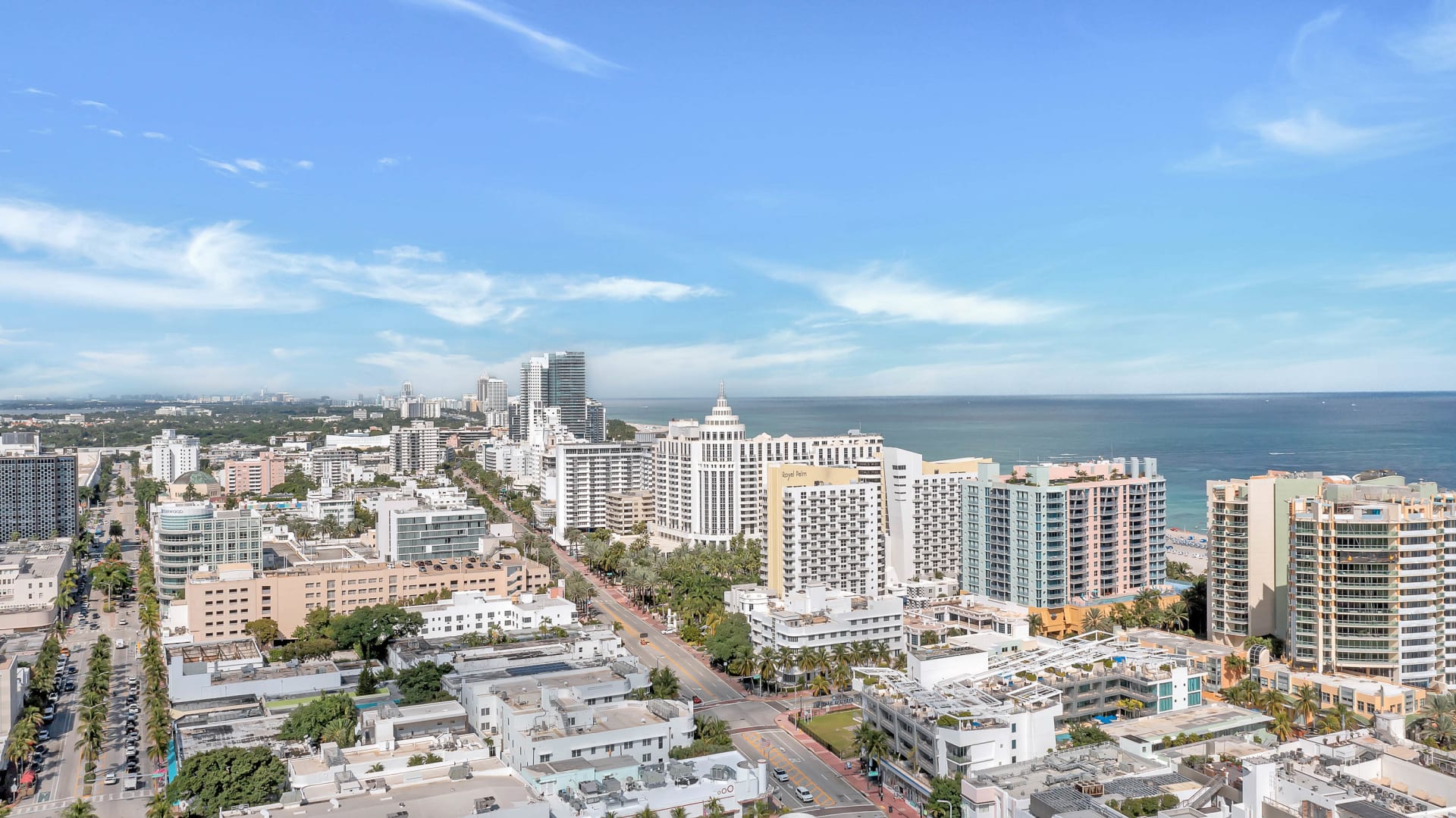 Finding the Ideal South Florida Neighborhood
From Brickell to Las Olas, the Magic City District versus Wynwood, to Coconut Grove or Dadeland, selecting a neighborhood can be a challenge. Each location has unique assets to offer and knowing what needs best matches what your team needs is crucial to finding the right place. Here are a few factors to keep in mind to narrow down your search:
What is the Neighborhood or Property Parking Availability?

What is an Ideal Commute Time for Staff, Clients, and Vendors?

What Type of Venues and Neighborhood Amenities Match Your Company Culture?

Does Your Business Rely on Foot Traffic or is it a Destination Location?

Will Your location be in Reasonable Proximity to Employee Residences?
Browse the J+ Blog for neighborhood guides on several South Florida submarkets such as Little River, South of Fifth, and Brickell. The team at J+ Group are neighborhood experts in the Miami submarkets and can provide guidance to finding a location that will align with your company's interests.
Understanding Lease Terms & Rent
Leasing a new office or retail space can be a great option for business owners. Commercial lease terms as a standard are 5-10 years, however, many 1–3-year terms or more flexible terms are readily available.
Commercial Lease prices are calculated by the square footage (PSF or PPSF). This is done for simplicity as commercial spaces can be subdivided or combined to meet the tenant's needs.
How to Calculate Monthly Base Rent:

Price Per Square Foot x Total Square Feet = Total Annual Rental Rate

Total Annual Rental Rate / 12 = Monthly Rent
Example: $50/PSF for a 1,000 SF office

$50 x 1,000 = $50,000 per year

$50,000 / 12 = $4,167 per month
Pricing may include NNN (triple net). This is an additional cost on top of your base rent and includes Common Area Maintenance (CAM), Property Taxes, and Property Insurance. This amount is typically calculated annually and broken down into monthly payments. The payment is due to the landlord along with your base rent payment.
You'll also see the term modified NNN used in some lease terms. When the landlord and tenant agree to split the costs in some alternative way; for example, the landlord pays taxes while the tenant pays property insurance. It could be any variation that is not an all-inclusive gross base rent.
Work with one of our experienced commercial agents at J+ Group to understand leasing terms and pricing to stay within budget.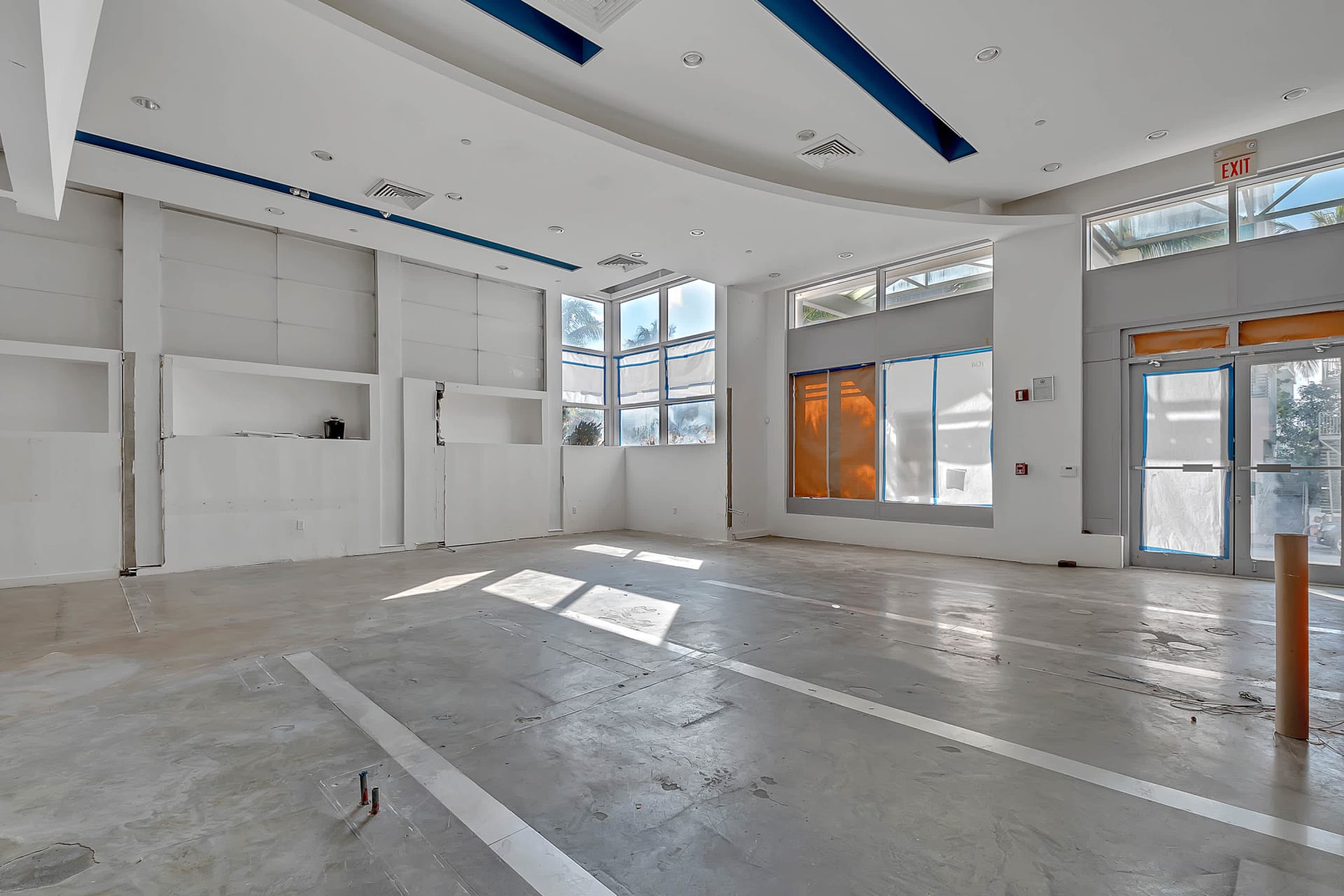 Commercial Lease Buildouts & Renovations
Unlike residential rentals, commercial leasing units are not delivered move-in ready. Your business is unique, and during the buildout period, you will need to plan renovations to match your business brand and equip it with the necessary furnishings and equipment. Renovations can be costly, so be sure to budget appropriately. Best-case scenarios, your real estate advisor can negotiate some financial assistance from the landlord to help with major renovations necessary for your buildout, also known as Tenant Improvements (TI). More common, the landlord will accommodate a period of free rent to allow your business time to get up and running. The renovations are completed as a tenant expense, but you are not paying a monthly overhead and can focus on your company signage, equipment, furnishings, full décor, and a grand opening.
Need more assistance in finding a home for your new business? Check out our latest listing for Lease on Ocean Drive. Reach out to the experts at J+ Group for more info, jplusgroup@compass.com.