The news is out; Miami is the Least Affordable City in the United States
In September 2021, Miami had already overtaken the LA market, and now February 2022 officially surpassing New York City.
According to the RealtyHop Affordability Index for February Miami has been identified as the least affordable city in the United States, while New York ranked #2 and Los Angeles at #3. The report calculated the projected median household income (MHI), along with the local property tax data from the American Community Survey, and median listing prices for homes currently on the market.
Media outlets have been swarming with this breaking news, as a recent article published by The Real Deal points out, "To remain below the threshold for cost-burdened housing, homeowners and renters should spend no more than 30 percent of their income on housing."
How Did The Miami Real Estate Market Get Here?
Fueled by pandemic panic moves, remote workers no longer tied to a location, and out-of-state buyers migrating from the Northeast and West Coast--many of whom bring in more cash than local Miamians. Not to mention the huge influx of tech companies, such as Blocktower Capital, CI Financial, Flora Growth, Spotify, and Uber, just to name a few. Miami is the new Tech Hub, all stemming from a tweet from the Mayor of Miami over a year ago and ushering in a new era for the Miami market.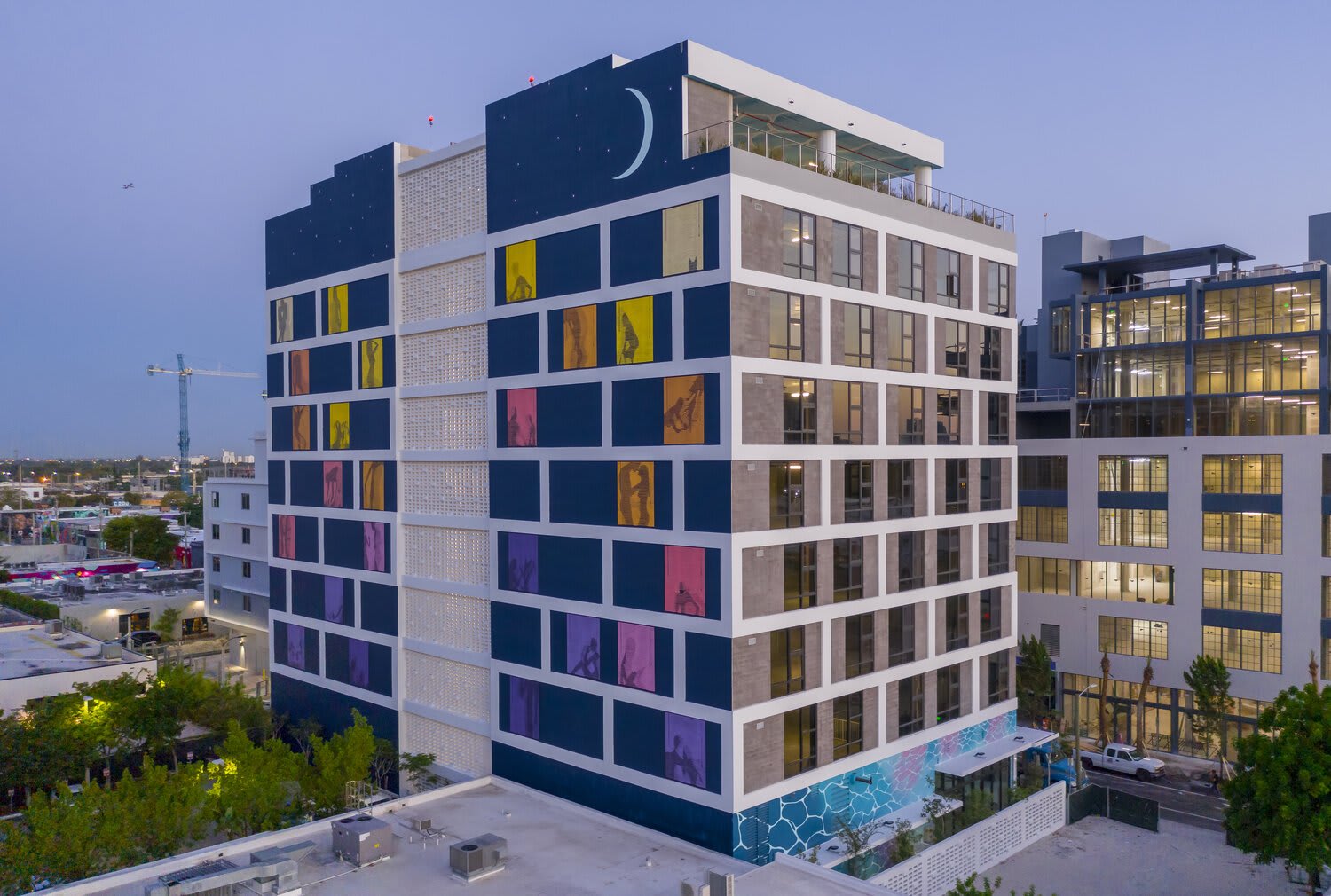 Photo Courtesy of Profilemiami of CUBE WynWyd
How To Navigate the New Era in Miami Real Estate
For the Miami community that has enjoyed calling this home, some locals are throwing in the towel; calling it quits in Miami, and migrating to less expensive communities. But for those, like the Compass Miami Beach team J+ Group, who love Miami, they are finding more strategic ways to stay in the market, adapt to the changes, and keep up with the fast-moving progress of the city.
For investors, Off Market deals will be a strong play. Getting in on real estate investment opportunities ahead of the on-market rush is crucial.
Align with a solid real estate brokerage, connect with an agent like the team at J+ Group who have an established local network of both buyers and sellers. Commercial real estate opportunities still exist, but the best deals are only shown to those within the circle. If you've not reached out to your J+ Group agent lately, now may be the time to make that call.
The adage from Alexander Graham Bell, "before anything else, preparation is the key to success" could not be truer in the Miami real estate market. Be ready to communicate quickly with your realtor, assess the offerings, and get your offer submitted with paperwork and proof of funds needed to close on a deal. Regardless of your search for residential or commercial real estate if you are not prepared to act, those opportunities may not be available later.
Let's chat! Reach out to jplusgroup@compass.com or visit our team page to connect with one of our agents today.